We now offer a dinghy and canoes available for hire. Albany is surrounded by numerous waterways: still rivers, amazing inlets, harbours and more. A dinghy or canoe is great if you're looking for an enjoyable way to catch some fish or just another way to view the scenery.
All our marine hire craft come with a full complement of safety gear so your safety is never compromised!
Please click on the images for more information.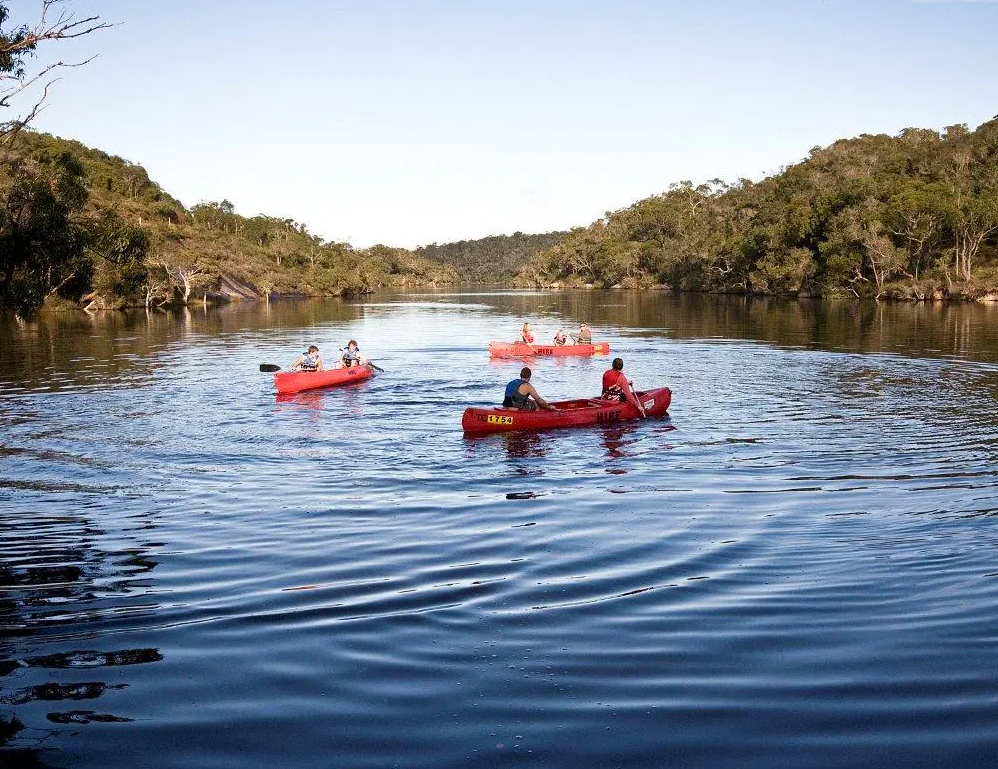 "We hired a wonderful Caravan from Gary for the Easter weekend.What a star Gary was when we arrived in Albany it was all set up for us.Will definitely recommend"
"Thank you Gary for being so accommodating and helpful, especially in helping us pick the right van and in running through all the instructions with us. We hired the Jayco Penguin and not only was it absolutely adorable, but it was very practical and comfortable for our little family. Albany Getaway Camping gets a big thumbs up from us!"
"My girlfriend and I rented a little 6hp boat for a days fishing in the harbour. Gary was awesome, explained fully how to use it and we had an awesome day! Even gave us a lift back home too as he was going that way
🙂 Would really recommend, price was reasonable too"
"We hired a PMX Coorong for a few days, like many others we're looking at buying one and wanted to give it a try first. Gary is absolutely brilliant, quality products and amazing attention to detail – you couldn't want for anything. Affordable, no nonsense and a completely stress-free experience! Thanks Gary!"